Post by saonovaeuropa on Apr 23, 2020 19:46:07 GMT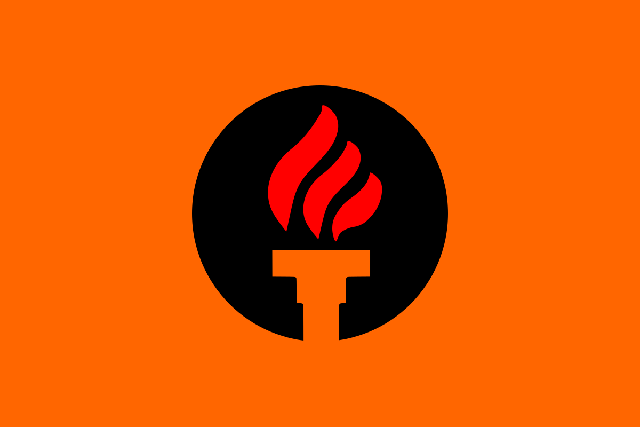 Democratic Party|Democratische Partij|民主党
Welcome! Welkom! 歡迎 !
The Democratic Party is a liberal, progressive political movement striving for social justice, inclusive growth and environmentalism. We believe that all Bandurians should have the same opportunities regardless of their ethnicity, religion, gender or sexual orientation. We believe in liberty and equality for all, in responsible government, in innovation and e-governance, in combating climate change and in safeguarding the rights of the individual. We represent the politics of the 21st century, eschewing the old ideological divides of the 20nth century and looking at the future.
Economic Policy | Economische Politiek | 经济政策
The DP believes that:


The best way to achieve prosperity is through a social market economy that combines the dynamism of free markets with decisive governmental intervention to promote social welfare and social justice, thus ensuring inclusive growth.


A simplification of the tax code will boost economic growth. We pledge to eliminate all taxes with the exception of: income tax, corporate tax, sales tax and a carbon tax.


We need a more just, progressive tax code. We pledge to substantially cut income tax for working and middle class individuals, corporate tax for small businesses and sales tax on essential products and environmentally friendly products. We shall instead raise income taxation for high earners, corporate taxation for big corporations and sales tax on luxury goods. Those who have more should contribute more to society.


A transition to a green economy is vital for the future of the nation. Being an island nation, Banduria cannot ignore the dangers of climate change. We need to take action now! We pledge to institute a 12% flat corporate carbon tax, legislate stricter environmental regulations and subsidize the renewable resources sector to both stem the tide of climate change and to create thousands of new green jobs.


We need to increase funding for our social programs, raising pensions for low-earners, hiring more teachers and doctors and increasing benefits for working class individuals.


We need to promote a culture of meritocracy in the public sector. We shall establish 'Annual Evaluation Reports' for civil servants, raising or cutting their wage in accordance to their annual performance.


We need to cut red tape but strengthen our health and safety regulations. We shall promote the independence of regulatory bodies, so that they can make decisions based on efficiency rather than ideology. Regulations that are harmful shall be eliminated while regulations that are beneficial shall be safeguarded and strengthened.


E-Governance is the way of the future. We need to completely digitize all public services and ensure that every Bundurian can conduct all their businesses with the government on a single app.


We need to establish data as a property right. This will give individuals more control over their data and enable them to make money when companies use it to power their products and services.


Social Policy | Sociaal Politiek | 社会政策
The DP believes that:


All Bandurians should have the same rights and enjoy the same opportunities, regardless of their ethnicity, religion, gender or sexual orientation.


The state should cease discrimination against the LGBT community and recognize same-sex marriage. No Bandurian should feel excluded because of their sexual orientation.


Women should have bodily autonomy and their right to choose with regards to abortion should be respected. Reproductive rights are human rights!


We need an easier path to citizenship for legal immigrants and we need to revise our asylum system to ensure that persecution because of sexual orientation, gender identity and intersex status will be considered a qualifiable cause for asylum request.


Marijuana use should be decriminalized and non-violent offenders should be pardoned.


Foreign Policy | Buitenlandse Politiek | 外交政策
The DP believes that:


We need to maintain close ties to liberal democracies, mainly the United States, the European Union, RoC, the UK, Australia, New Zealand, Japan and South Korea. Banduria needs to align itself with nations that share our values of liberalism, democracy and human rights.


We should promote international cooperation, especially on the front of climate change.


Free trade and economic globalization are forces for good and we should pursue free trade agreements with neighboring countries while giving emphasis on making Banduria an export-oriented, innovative economy.


We need to establish a new Cyberwarfare Agency as an independent branch of the military forces, tasked with cybersecurity.
Members | Parlementslid | 国会议员


Chairman Yang Kang
Zhang Yazhu
Wu Jiàn Mîn